CREATIVE STRATEGY: A Hero's Journey to Imagine and Achieve Your Project
Looking for additional resources to help promote your event?  Visit our Resources Page for Tourism Promotion Grant opportunities - the Chamber can provide additional funding to your organization to help bolster your marketing efforts!
CREATIVE STRATEGY: A Hero's Journey to Imagine and Achieve Your Project
Thursday, April 22, 2021 (5:30 PM - 7:00 PM) (PDT)
Description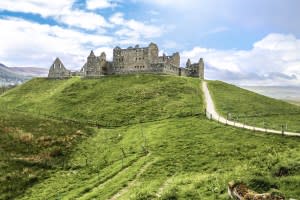 Art Center East
You've got a great idea for a creative project, but you don't know where to begin. Or, you've started a project but it's stalled out, and you don't know how to move it forward. Or you've made good progress, but now you feel daunted by what it will take to complete your project. This class series is for you! Using the Hero's Journey mythic framework, these classes will help you strategize to move past blocks and finish your project. Journal prompts based on portions of the Hero's journey will focus your imagination for your project. This class is for all kinds of creatives. Visual artists, performers, academics, and creative business owners can benefit from using this process to start projects, re-energize projects, or move projects toward completion. This is a 4-part series, which can be purchased as a series or as single classes. Part 1: Setting Out: Beginning Your Creative Quest Part 2 (this class): Crossing the Threshold: Choosing Structure Part 3: THROUGH THE ORDEAL: Facing Your Fear, Finding New Life Part 4: THE JOURNEY HOME: Rededicating to Complete the Quest This class will take place via zoom. (Ages 12+) Dates: March 18, April 22, May 20, June 17 from 5:30 – 7:00 pm. Teaching Artist: Laura Hudson Series Cost: $55 Member / $65 Non-member Individual Class Cost: $15 Member / $18 Non-member Artist Bio: Laura Hudson is a story coach, spiritual director, pastor, and writer, trained in arts of deep listening and symbolic interpretation. She has used the Hero's Journey to structure projects from Sunday Sermons to newsletter articles to a book-length memoir. She finds great joy in the community that comes from sharing stories together. Laura is a Board Member at Art Center East, and all registration from these classes goes to support ACE.
Art Center East
1006 Penn Ave.



La Grande

,

OR

97850

United States



Thursday, April 22, 2021 (5:30 PM - 7:00 PM) (PDT)