Intro to Hunting Big Game in Oregon
Looking for additional resources to help promote your event?  Visit our Resources Page for Tourism Promotion Grant opportunities - the Chamber can provide additional funding to your organization to help bolster your marketing efforts!
Intro to Hunting Big Game in Oregon
Tuesday, May 25, 2021 (6:00 PM - 8:15 PM) (PDT)
Description
Learn to Hunt - Intro to Hunting Big Game in Oregon - La Grande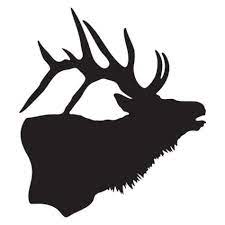 This two hour and fifteen minute course will provide new adult hunters with a broad overview of hunting in Oregon and more specifically the knowledge to get started on their big game hunting journey.
This is the first course in the Learn to Hunt Big Game Series. Topics covered include: Why do people hunt, what can people hunt in Oregon, when can they hunt the different species, and where can they hunt. Participants will learn about the different licenses and tags they need to hunt and when to put in for them. They will also be introduced to the topics of fair chase and ethics, gain knowledge on the types of weapons and other equipment needed for hunting, receive information on conservation funding and other resources to get them started on hunting The seminar will be in the conference room at the Oregon State Police Bldg. Check-in is at 5:45pm Bring note taking material During Covid-19 restrictions, all participants and Instructors will be required to wear masks and keep 6ft. distancing.
HOW TO REGISTER AND SIGN-UP: Click the below "Register Now" button. You will be directed to the ODFW Electronic Licensing System Login Page, https://odfw.huntfishoregon.com/login Login with your information if you already have an account. If you have never logged in, use Verify/Look Up to find your account if you've had a hunting or fishing license or signed up for any of our programs in the past. If you are a new ODFW customer, use Create an Account. After you have logged in, click "Purchase from the Catalog". Scroll down to Class/Workshop. Click "View All". Scroll down until you see the workshop title. Click "Add". If you are done with your purchase, click "Proceed to Checkout" to complete your purchase.
https://myodfw.com/workshops-and-events/learn-hunt-intro-hunting-big-game-oregon-la-grande
Location
Oregon State Police Building
Registration deadline
May 19, 2021
Organizer
Cat Sandor-Korte
Email
catherine.n.sandor-korte@state.or.us
Oregon State Police Building
3004 Blue Mountain Dr



La Grande

,

OR

97850

United States



Tuesday, May 25, 2021 (6:00 PM - 8:15 PM) (PDT)